Contributions go to support military families. Our Fallen Heroes Foundation is a 501(c)(3) organization.

Contributions may be made by using the contribution form provided and mailed to:


Our Fallen Heroes
Foundation
521 W Central Ave
Winter Haven FL
33880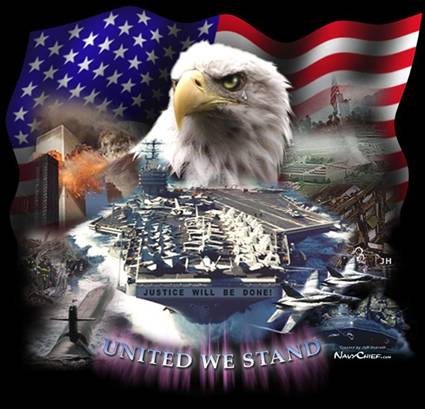 President's Message
Since September 11, 2001, thousands of Americans serving in our Armed Forces have given their lives to protect our freedoms in the global fight against terrorism. The families of these fallen heroes deserve to be recognized for their sacrifice. They need the help and support of a grateful community -- indeed a grateful nation. Many of the men and women who have given the ultimate sacrifice while serving our country have left behind a spouse and/or children. In addition to dealing with the loss of a husband, wife, mother or father, these families must also deal with the challenges of rebuilding their lives. They must deal with the issues of finding a job, raising children, relocating, providing for childrenís education, or even providing for basic needs such as food, car payments, mortgage, or rent. The Armed Forces provide some benefits, such as Servicemanís Group Life Insurance (SGLI), a $12,000 death benefit, continued payment of a portion of service memberís military salary, assistance with burial costs, health care and continued use of military housing for up to six months. While these benefits are helpful, the financial needs that many of these families face may require immediate assistance.
The Our Fallen Heroes Foundation provides support to the families of military personnel who have given their lives in the defense of our country in operations since 9/11. The gifts provided to each military dependent family are intended to help these victims through any short-term or long-term financial needs that they may have. Gifts can be made quietly in order to protect the privacy of families needing assistance. Our objective is to support these families in their time of need. Equally important to material assistance provided is the comfort these families can have knowing that a grateful community will never forget the sacrifice they have made for us.
Info for Military Families

The Our Fallen Heroes Foundation works in conjunction with the casualty assistance offices of the United States Armed Forces to determine families eligible for financial support. The foundation will provide support to the surviving spouses and/or dependent children of uniformed military personnel on active duty or reservists who were activated for duty that were killed in action during Operation Iraqi Freedom or Operation Enduring Freedom. The Foundation provides support to those families of uniformed service persons killed in action who live in the greater Tampa Bay area, including those residing in Hillsborough, Pasco, Pinellas, Polk, Hernando, Manatee, and Sarasota counties, and eventually elsewhere. Gifts provided by the Foundation can help these families in many ways: providing funds for a mortgage payment or sufficient down payment for a home, providing schooling for dependent children, and even more immediate needs such as food and other necessities. It is our sincere hope that the donations received for the Our Fallen Heroes Foundation will honor those families by helping them with their financial needs during their darkest hour. It is an opportunity for fellow Americans, who may not know those families personally, to show their support and to ensure that they will not be forgotten -- they will not be left behind.



History of the Foundation

The Our Fallen Heroes Foundation continues an effort begun by many other organizations throughout the country to assist the families of military personnel lost in the line of duty. Jim and Patti Wells were inspired to establish the Foundation when they learned of a military family in Auburndale, Florida that lost a service member while deployed on a reconstruction mission near Baghdad in May of 2004. He had only been deployed to Iraq for three weeks before being killed in a mortar attack on his unit. Their efforts have helped this family with the financial hardships they faced following the loss of their loved one. Their hope is that this family that has lost this fallen hero does not feel left alone and that the memory of his sacrifice and selfless service is appreciated today and for many tomorrows. The Foundation hopes to continue the service of helping others who have served in their time of need.